Uncategorised
Details

Category: Uncategorised
Introduction
These terms and conditions govern your use of the Replika d.o.o. website (www.replika.si) and all services provided by Replika d.o.o. (the "Services"). By accessing or using the website or Services, you agree to be bound by these terms and conditions. If you do not agree to these terms and conditions, you should not use the website or Services.
Service Agreement
The use of the Services provided by Replika d.o.o. constitutes a binding agreement between the user and Replika d.o.o. This agreement is governed by the laws of Slovenia.

Privacy Policy
Replika d.o.o. respects the privacy of its clients and their personal data. The company's privacy policy outlines how personal data is collected, processed, and used by Replika d.o.o. and can be found on the company's website.
Confidentiality
Replika d.o.o. agrees to keep confidential any information or data received from clients, and not to disclose such information to any third parties, except as required by law.

Fees and Payment
Replika d.o.o. fees for services are listed on the website and are subject to change at any time. Fees are payable in advance, and payment is due within the time frame specified in the invoice. If payment is not received within the specified time frame, the Services may be suspended until payment is received.

Limitation of Liability
Replika d.o.o. shall not be liable for any loss or damage, including but not limited to direct, indirect, incidental, special, or consequential damages, arising out of or relating to the use of the website or Services.

Termination
Replika d.o.o. may terminate this agreement and the provision of Services to any client at any time, without notice or cause. Upon termination, the client shall pay all outstanding fees and reimburse Replika d.o.o. for any expenses incurred in relation to the Services provided.

Intellectual Property Rights
The content and materials on the Replika d.o.o. website, including but not limited to text, images, graphics, logos, and software, are the property of Replika d.o.o. and are protected by copyright and other intellectual property laws.

Governing Law
This agreement and the use of the website and Services shall be governed by and construed in accordance with the laws of Slovenia.

Modification of Terms and Conditions
Replika d.o.o. reserves the right to modify these terms and conditions at any time. The most current version of these terms and conditions will be posted on the website.
Details

Category: Uncategorised
Replika contributes to the education of future generations

Corporate social responsibility is an important part of Replika culture and value.

Read more
Details

Category: Uncategorised
Prices of accounting services are based on the accounting rates of the company. Accounting fees provide a recommended method of valuation and calculation of accounting services.
For an approximate price estimate fill out the form below.
We will send you a non-binding offer by mail or e-mail. Please complete all fields in the form.
Details

Category: Uncategorised
The certificate proves that our approach of protecting your personal data and your company's business data corresponds to the most demanding international standards.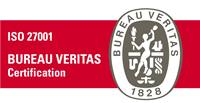 Details

Category: Uncategorised
Replika group is distinguished by professional workers, knowledge and high quality work with great responsiveness, adaptability and precision. Our professionalism and quality is demonstrated by the following references:
our employees have at least university degree of the 2nd Bologna cycle, among them two master'€™s and one doctoral degree
Replika Research team performs research and development activities and is registered in the SICRIS database with the Research Agency of the Republic of Slovenia (ARRS),
we have been active in Slovene and international arena since year 2003,
due to our own knowledge, working style and organization, we can guarantee comprehensive conceptual engineering or business mentoring in the area of accounting, taxation, finances, real estate, law, internationalization, human resources, obtaining grants, development partnership projects and representation of Slovene and foreign companies,
the managing staff speaks fluent English, German, Russian, Italian, Croatian and Serbian language
the managing staff have acquired the professional title active certified accountant,
comprehensive legal counseling is performed by our lawyers with the bar exam, who have many years of experience in economy and administration of justice
individual managing staff have also acquired a licence or have successfully performed the aptitude test for members of supervisory boards or boards of companies to perform real estate brokerage and bailiff activities,
with a long-term group development strategy and creation of new competitive advantages, our clients, business partners and Replika groupare guaranteed a stable growth.
For information regarding business cooperation, please write to info@replika.si or call +386 (0)1 422 88 77.
Excellence of Replika group
Replika group distinguishes itself with professional workers, knowledge, high quality work and great responsiveness.
VIRTUAL OFFICE AND E-ADVICE
Virtual office
We offer registration of your company at our business address in Ljubljana, Slovenia (EU), as well as e-consulting.





MOVING BUSINESS TO SLOVENIA
Investment projects, real estate investments, education and public auctions of real estates
Replika Invest
znanje za investicije d.o.o.
(knowledge of investment, Ltd.)
EU grants, company representation, business optimization and project management
Replika PRO
idejni inženiring, d.o.o.
(conceptual engineering, Ltd.)