Best accounting service
Details

Category: Druge podstrani
Published: Tuesday, 20 October 2015 09:07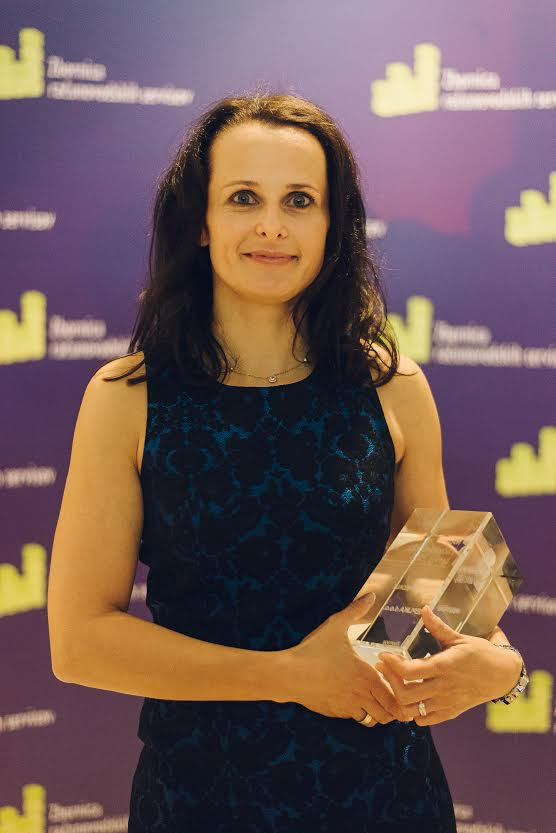 Replika has received "Best accounting service" award once more
Replika has again been awarded with Best accounting service  2015 award in category MIDDLE. This award is given by Expert comitee of Chamber of Accounting Services from Chamber of Commerce and Industry Slovenia. This year's title is added to the collection of Best accounting service 2012 award and Finalist of selection in 2013.
Replika received this award for high professional work, on providing high quality accounting, tax and other services, all supported by modern information technology. This award was also given to Replika due to high standards in data security, reliability and exellent business results. Besides winning Best accounting service 2015 award, Replika has also received  a Certificate of highest creditworthiness AAA, SME Excellence certificate and title National winner of European business awards. On top of that Replika is also performing its services according to Standard of accounting services providers, is listed in Catalogue of certified accounting services and has proffesional liability insurance.
Best accounting service 2015 is again a confirmation of previous work and encouragament and motivation to achieve new goals and set new standards in providing accounting, tax and other supporting services for most demanding clients and to solve challenges that come with that.
Best accounting service 2015 award goes to employees and to clients and partners that cooperate with Replika for more than 13 years.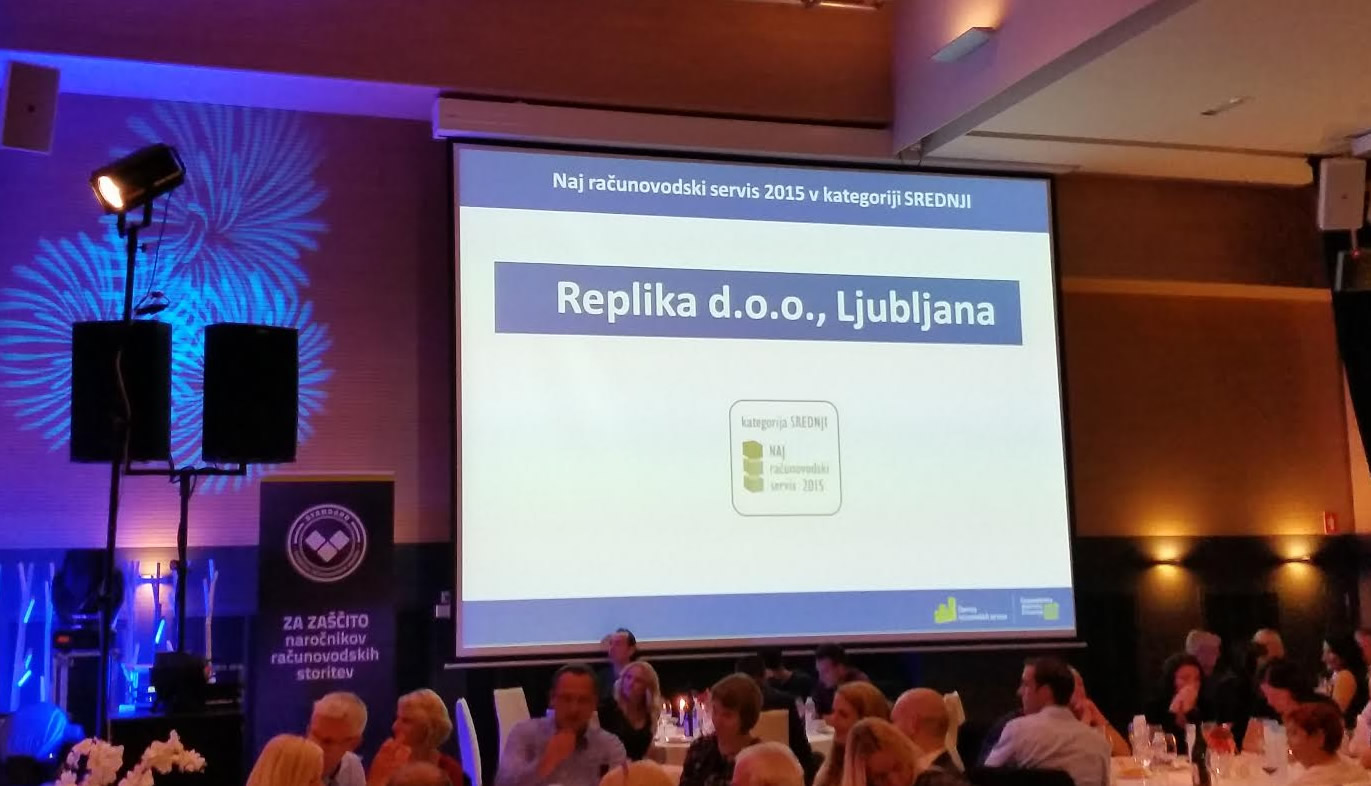 Excellence of Replika group
Replika group distinguishes itself with professional workers, knowledge, high quality work and great responsiveness.
VIRTUAL OFFICE AND E-ADVICE
Virtual office
We offer registration of your company at our business address in Ljubljana, Slovenia (EU), as well as e-consulting.





MOVING BUSINESS TO SLOVENIA
Investment projects, real estate investments, education and public auctions of real estates
Replika Invest
znanje za investicije d.o.o.
(knowledge of investment, Ltd.)
EU grants, company representation, business optimization and project management
Replika PRO
idejni inženiring, d.o.o.
(conceptual engineering, Ltd.)